Get Free Tickets to the 420 Games!
We really dropped the ball on this one. Not for lack of trying (you might have noticed the site was down for a few days due to a nasty hack) but regardless, we could have really hooked you up with a bunch of free tickets to the 420 Games. We really could have.
If you act now, like right now, you may be able to cop the few that are left. If not, no worries, you can purchase your ticket at half off for a modest five bucks.
It should go without saying the 420 Games is fun. Like stumbling upon a giant lego land in your favorite amusement park with an ice cream cone in one hand and your junk in another kind of fun. It's a great opportunity to exercise, listen to music, attend workshops and mingle with others who enjoy weed and working out as much as you.
Check below for some of the events the 420 Games will offer. And if you happen to see me there, say high!
420 ARM WRESTLING – The 420 Games introduced 420 arm wrestling in Los Angeles earlier this year and it was a huge hit. Coached by UFC Legends Frank Shamrock and Bas Rutten there were some epic battles on the 420 GAMES PROFESSIONAL ARM WRESTING TABLES! Get ready to go "over the top" and start training to take the Arm Wrestling Championship!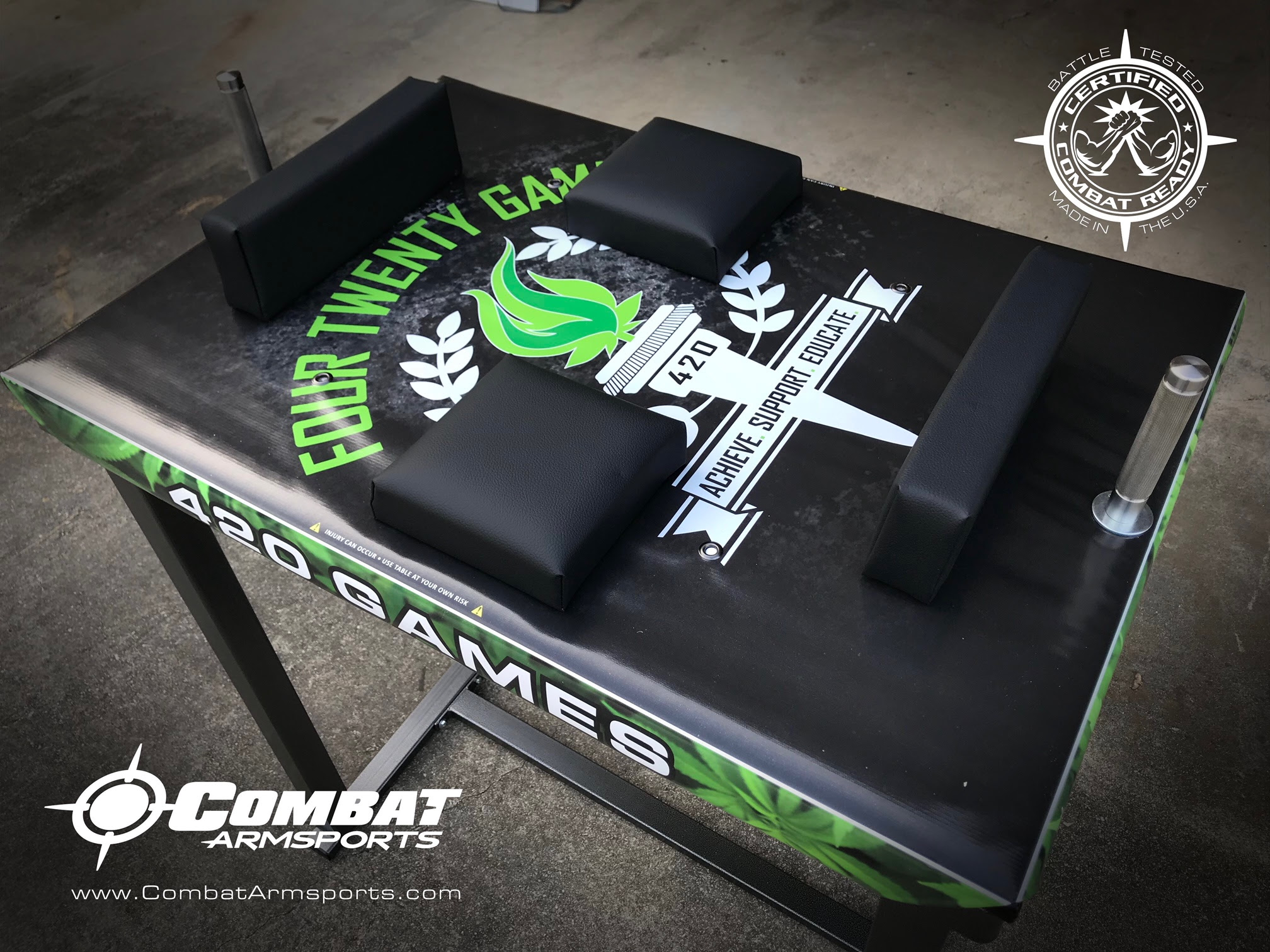 420 JIU JITSU! – In Los Angeles the 420 Games also tossed down some mats and dished out some top-level jiu-jitsu with Eddie Bravo protoge Denny Prokopos from 10th Planet and VapeXhales Seibo Shen. Different weight classes of both men and women took to the mat to battle it out. 420 Jiu Jitsu just may happen again in SF, more details to come soon… 🙂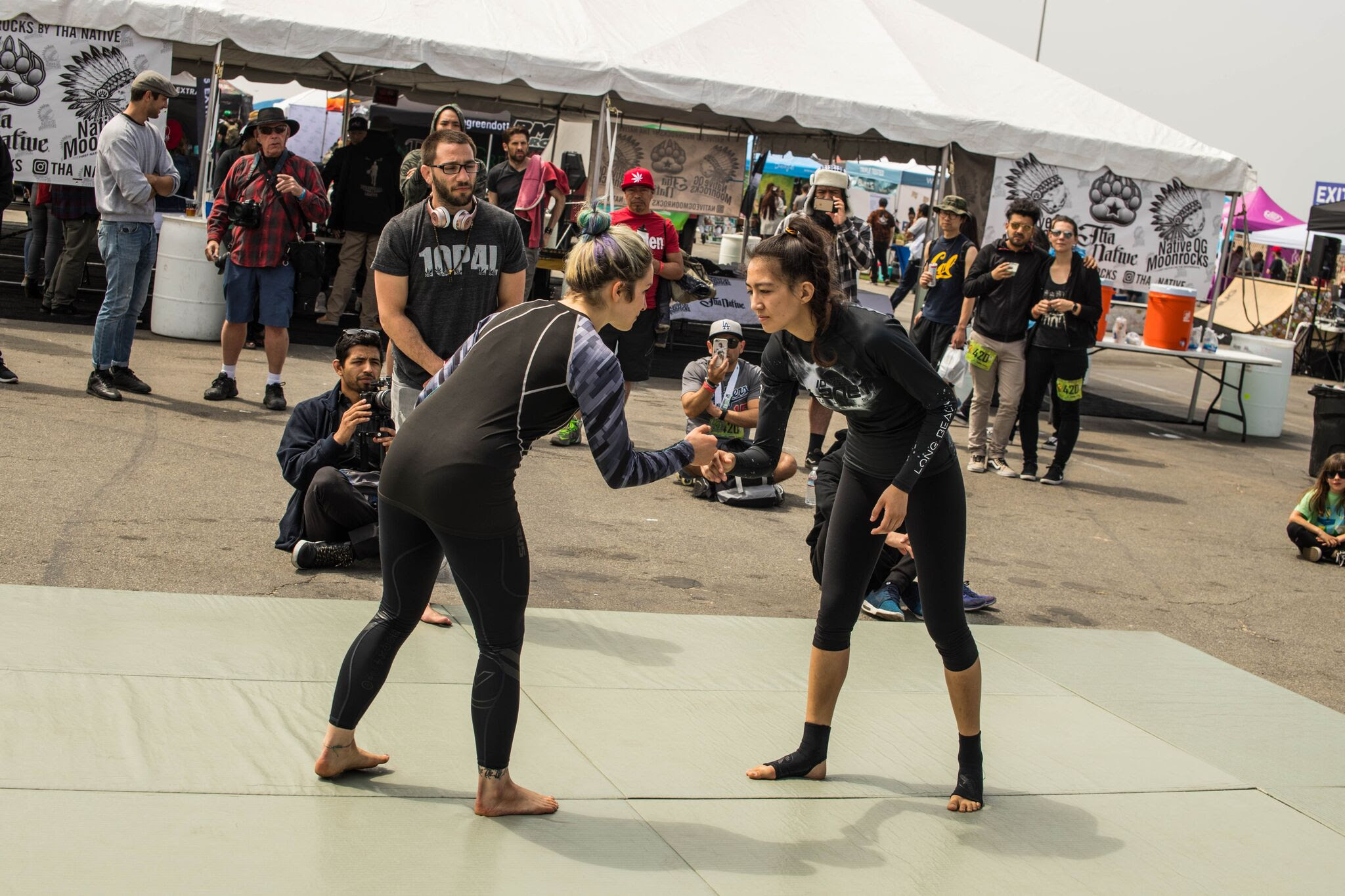 420 BASKETBALL – The 420 Games looking for a venue to hold the 1st annual SF 420 Games Basketball tournament. Check out the WINNING DUNK OF THE 420 GAMES DUNK CONTEST: https://www.instagram.com/p/BhE4nKBAD8S/?taken-by=the420games
LAGUNITAS PARTNERS WITH CANNACRAFT! – Did you see the new THC infused hops inspired water CannaCraft just launched? Check it out!!: https://www.facebook.com/the420games/posts/1714592361955497
Get your Lagunitas beer garden pass for 50% off! Lagunitas supports the cannabis industry & also makes some the best beer around.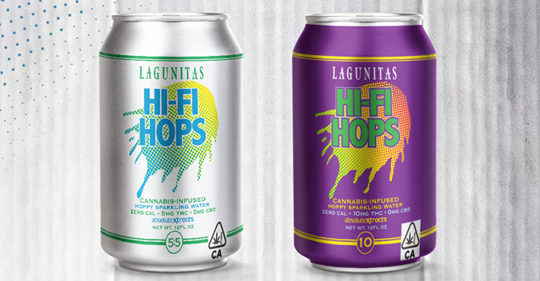 SPONSOR SPOTLIGHT: NUG is one of the 420 Games premier sponsors and manufactures a vast array of top quality products from flower, concentrate, vape pens and edibles. NUG has sponsored The 420 Games since day one, check them out at http://nug.com/nug!