10 Marijuana Events You Need to Attend in 2018
I began KushCA primarily as a way to speak to the Bay Area's  burgeoning pot culture, but sometimes I get ahead of myself and just want to talk about weed wherever the hell it's being consumed. 
So while there might be some West Coast specific events on this list, KushCA is creating this countdown for everyone. Check out 10 marijuana events around the country (in no particular order) that will be sure to have you grinning like a medicated Cheshire cat: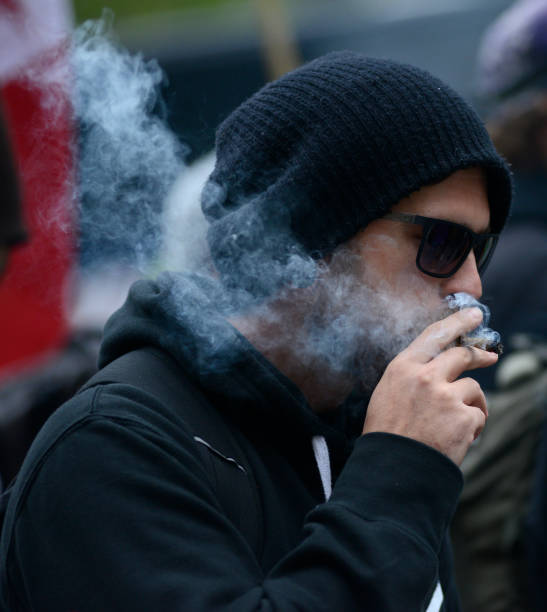 Although Texas is not necessarily known for, um, tolerance, this popular march has been happening since 1999, way before attitudes towards cannabis began to soften. According to their page, the march aims to connect people who are 420 friendly and "change the public perception of "blazing". A good first step might be changing the terms we use to refer to marijuana and marijuana smoking, just saying.
Expect a day filled information tables, engaging discussions on benefits and live music shows featuring international acts as you join others working towards widespread legalization of our beloved herb.
I'm from Chicago and could not more thrilled that Illinois has been slowing decriminalizing cannabis while everyone sleeps. I would honestly consider moving back if the city didn't fall into an artic coma every winter.
The Great Midwest Marijuana Harvest Festival will be held in Madison MI, an area historically more tolerant to cannabis than others in the midwest.  This multi-day, marijuana-minded event is budding with educational opportunities and a variety of entertainment that will please everyone to grandma's to hippies to corporate shills.
If you're an individual who has any desire, no matter how unrealized, to enter (legally) in the cannabis industry, then events like this are for you. Not only can you learn the ins and outs of what it takes to successfully run a cannabis operation, the connections you will make with other like-minded pot professionals will be indispensable.
At the Conference & Expo, there are dozens of physicians, vendors and other special guests in attendance to network, talk business and sip on refreshing drinks. It's as much an educational opportunity as it is a business one with a host of panel discussions and seminars led by industry experts.
I'm assuming after my first two "10 Marijuana Events You Need to Attend" articles you're hip to whom the folks are over at High Times are. If not please put down your smartphone and walk off the train platform you're standing on. Thank You.
This year the traveling circus-like High Times will be hitting all corners of the country to bring you the freshest, dopest and hottest seminars, parties and vendor booths this side of the pond. And yes I know that was three 1990's slang terms in a row. So shoot me homeboy.
You'll be able to purchase weed paraphernalia, accessories, artwork and gear during the three-day gala. The highlight of the event is the marijuana competition, with judges awarding trophies to the best strains and products in several different categories.
Although one of it's locations will be in California, this event is different from Hemp Con in that it will be more of an event to co-mingle as opposed to make professional connections. Another difference is that the radius of the festival (10 events in 10 different cities) is HUGE. Not only will you discover a large variety of vendors with smoking accessories and other pot products that will trigger your inner Khalifa, you'll also be inundated with a barrage of useful information on recreational marijuana laws and a laundry list of medicinal uses for patients. Not that you likely need any. I'm sure you're already well aware of how cannabis benefits you.
This event is strictly for my Bay Area peeps, although the city is obviously not going to construct a wall to keep out tourists and then make them pay for it. That would be…absurd.
One of the most well-attended Bay Area-centric pot fests, HempCon makes its presence felt in the city every year by being advertised on the most garish, tackiest orange billboards imaginable. Don't let that distract you from the fact that hundreds of cannabis vendors will be attendance, there will be so much free weed your dealer will likely blush, and it's honestly pretty cheap to attend. Not only will you be able to buy the bomb bud you'll be sampling, awards are given out to the best products at the events end.
Although my first instinct is to tell you that you're better off trying to mate with a dry hippopotamus than expect to have a successful marriage, that just wouldn't be very tactful of me, would it? So I suppose my most sage advice is if you're going to get hitched, make sure there is lots of weed around (and that you weren't blazed out of your skull when you said "I do").
At the Cannabis Wedding Expo, dozens of vendors offer 420-friendly services to make your big day even more special. You can discuss floral arrangements, wedding dresses, catering services and photography, all with a cannabis twist of course.
Happening in Washington DC, expect to see gaggles of pro-pot activists, hemp-hoods and cannabis warriors convening on the city so that Jeff Sessions comes crawling out his white tree house with the rest of his Keebler Elves and takes notice. And while they're busy disregarding Sessions lessons, the marijuana merry-makers in attendance will get to have tons of fun at energetic live music concerts and a vendor fair teeming with the ganja industry's most innovative products.
Located in a state where liberals likely go to shrivel and die, The Errl Cup is another one of those cannabis events that boast larger numbers of attendees each year. This is mainly due to how damn exciting the cup can get. A medicinal marijuana competition in Arizona, The Errl cup is unique from other entries on this list as it was created by patients, for patients. In addition to the competition, which is open to dispensaries from all legal states, festival-goers can enjoy live music, glass blowing demonstrations and delicious snacks from local food trucks.
Another festival growing in popularity, Abra Ca Dabs is celebrating its 6th year on the cannabis festival scene. Expect to be treated to a 3 -day festival celebrating all things marijuana while also educating the public on the benefits of cannabis use and its applications, including education about its legal status and legal use. Hundreds of award-winning vendors will be in attendance to showcase the latest pot products of 2017. Guest Speakers, Live performances from all genres, art exhibits with live glass blowing will also be included.
Want to find out about ALL the best cannabis festivals happening around the world? Click the link below!